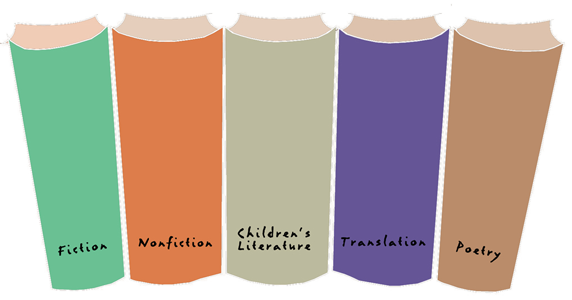 38th Annual Northern California Book Awards
Celebrating books published by Northern California authors in 2018


Sunday, June 23, 2019 • 1:00 p.m.

Book sales before & after Awards Ceremony
Book signing & reception to follow

KORET AUDITORIUM • SAN FRANCISCO MAIN LIBRARY • 100 LARKIN STREET, CIVIC CENTER • ENTER ON GROVE • FREE & OPEN TO THE PUBLIC

press release
Master of Ceremonies: San Francisco Chronicle columnist and author Caille Milner


The program includes readings and remarks by this year's award-winning authors; nominated and honored books will be available for purchase to benefit the Friends of the San Francisco Library


FRED CODY AWARD FOR LIFETIME ACHIEVEMENT





Photo: Peter Basmajian

Sandra M. Gilbert
poet and critic

This year's Cody Award winner is poet and critic Sandra M. Gilbert. She has published numerous volumes of criticism, in feminist literary criticism, feminist theory, and psychoanalytic criticism. She is best known for her collaborative critical work with Susan Gubar, The Madwoman in the Attic: The Woman Writer and the Nineteenth-Century Literary Imagination, widely recognized as a central text of second-wave feminism. Joyce Carol Oates said of it, "The Madwoman in the Attic, originally published in 1979, has long since become a classic, one of the most important works of literary criticism of the 20th century." Carolyn See called it "A masterpiece" in the Los Angeles Times Book Review. Gilbert co-edited, with Susan Gubar, The Norton Anthology of Literature by Women, Shakespeare's Sisters: Feminist Essays on Women Poets, and co-authored No Man's Land: The Place of the Woman Writer in the 20th Century (in three volumes), among numerous other works. Sandra Gilbert edited the just published Essential Essays: Culture, Politics, and the Art of Poetry, a career-spanning selection of the courageous and boldly political prose of National Book Award-winning poet Adrienne Rich. Also a poet, Sandra Gilbert's tenth book of poetry, published in 2019, is Judgment Day. She has received many awards, including, in 2017, an honorary doctorate from Harvard University, and in 2012, together with frequent collaborator Susan Gubar, the National Book Critics Circle's Ivan Sandrof Lifetime Achievement Award. Distinguished Professor of English Emerita at the University of California, Davis, Sandra Gilbert lives in Berkeley, California.



The nominees and winners are:




NCBR GROUNDBREAKER AWARD

Small Press Distribution on their 50th Anniversary



NCBR RECOGNITION AWARD

John McMurtrie, San Francisco Chronicle Books Editor 2008-2019



POETRY

Cenzontle, Marcelo Hernandez Castillo, BOA Editions
Be With, Forrest Gander, New Directions
Her Mouth as Souvenir, Heather June Gibbons, University of Utah Press
Extra Hidden Life, among the Days, Brenda Hillman, Wesleyan (WINNER)
Isako Isako, Mia Ayumi Malhotra, Alice James Books
Flyover Country, Austin Smith, Princeton University Press



FICTION

The Incendiaries, R.O. Kwon, Riverhead Books
The Winter Soldier, Daniel Mason, Little, Brown and Company (WINNER)
There There, Tommy Orange, Alfred A. Knopf
Winter Kept Us Warm, Anne Raeff, Counterpoint
Hungry Ghost Theater, Sarah Stone, WTAW Press



GENERAL NONFICTION

American Prison: A Reporter's Undercover Journey into the Business of Punishment, Shane Bauer, Penguin Press (WINNER)
And Then They Were Gone, Teenagers of Peoples Temple from High School to Jonestown, Judy Bebelaar and Ron Cabral, Sugartown Publishing
Crush: The Triumph of California Wine, John Briscoe, University of Nevada Press
Birds of Berkeley, Oliver James, Heyday
Almost Nothing: The 20th-Century Art and Life of Józef Czapski, Eric Karpeles, New York Review of Books



CREATIVE NONFICTION

Lyric Multiples: Aspiration, Practice, Immanence, Migration, George Albon, Nightboat Books
The Monk of Mokha, Dave Eggers, Alfred A. Knopf (WINNER)
Flunk. Start. Reclaiming My Decade Lost in Scientology, Sands Hall, Counterpoint
A Last Survivor of the Orphan Trains, William Walters and Victoria Golden, Orphan Books
Raw Material: Working Wool In the West, Stephany Wilkes, Oregon State University Press



TRANSLATION

Poetry

Wild Geese Sorrow, The Chinese Wall Inscriptions at Angel Island, new translations by Jeffrey Thomas Leong, Calypso Editions (WINNER)
Poetry Comes Out of My Mouth, Selected Poems of Mario Santiago Papasquiaro, translated from the Spanish by Arturo Mantecón, Artwork by Maceo Montaya, Diálogos Books


Prose

Poso Wells, Gabriela Alemán, translated by Dick Cluster, from the Spanish, City Lights Books
I Didn't Talk, Beatriz Bracher, translated by Adam Morris, from the Portuguese/Brazil, New Directions (WINNER)
Revolution Sunday, Wendy Guerra, translated by Achy Obejas, from the Spanish, Melville House



CHILDREN'S LITERATURE

Younger Readers

Ta-Da!, Kathy Ellen Davis, illustrated by Kaylani Juanita, Chronicle Books
Ode to an Onion: Pablo Neruda & His Muse, Alexandria Giardino, illustrated by Felicita Sala, Cameron Kids (WINNER)
Part-Time Mermaid, Deborah Underwood, illustrated by Cambria Evans, Disney-Hyperion


Older Readers

Picture Us in the Light, Kelly Loy Gilbert, Disney-Hyperion
Out of Left Field, Ellen Klages, Viking Books for Young Readers
Blanca & Roja, Anna-Marie McLemore, Feiwel & Friends (WINNER)
The Orphan Band of Springdale, Anne Nesbet, Candlewick



The Northern California Book Awards are presented and sponsored by Northern California Book Reviewers, Poetry Flash, PEN West, Mechanics' Institute Library, Women's National Book Association-SF Chapter, San Francisco Public Library, Friends of the San Francisco Public Library, and Readers Bookstore at the Main.

The winners in each category will be announced at the Awards ceremony on June 23, 2019. Free admission; open to the public. For more information: NCBR@poetryflash.org, 510.525.5476 or 510.612.3958, Poetryflash.org.