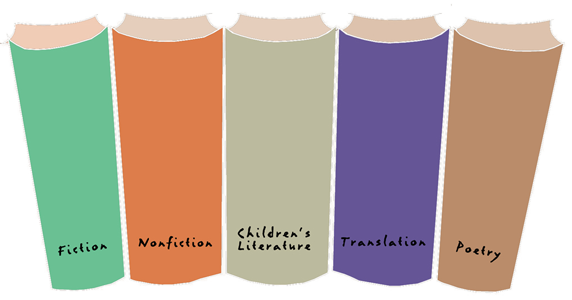 36th Annual Northern California Book Awards
Celebrating books published by Northern California authors in 2016


Tuesday, June 27, 2017

Book sales before & after Awards Ceremony
Book signing & reception to follow

KORET AUDITORIUM • SAN FRANCISCO MAIN LIBRARY
100 LARKIN STREET, CIVIC CENTER • ENTER ON GROVE
FREE & OPEN TO THE PUBLIC


The program includes readings and remarks by this year's award-winning authors; nominated and honored books will be available for purchase to benefit the Friends of the San Francisco Library

press release | poster
FRED CODY AWARD FOR LIFETIME ACHIEVEMENT



JUDY GRAHN
Poet, activist, scholar

This year's Cody Award winner is poet, writer and cultural theorist Judy Grahn. She came to fame in the 1960s as a feminist poet and an activist—she picketed the White House in 1965 for Gay rights—and became an iconic figure fueling second wave feminism, gay and lesbian activism, and women's spirituality movements. Author of six collections of poetry, with a seventh forthcoming in the fall of 2017, an ecotopian novel, short stories, articles, and four nonfiction books, including Another Mother Tongue: Gay Words, Gay Worlds and Blood, Bread, and Roses: How Menstruation Created the World, she has just published both The Judy Grahn Reader and the memoir A Simple Revolution: the Making of an Activist Poet. She co-founded Gay Women's Liberation and the Women's Press Collective in 1969; she taught writing, literature, and spirituality in Oakland for fifteen years and is currently a professor in the Women's Spirituality Master's Program at Sofia University in Palo Alto. She is a performer, herself; her work has been put to music by jazz groups, rock groups, chorale groups; her book-length poems Queen of Wands and Queen of Swords have been choreographed and staged, and two CDs have been released of her collaborations with singer-songwriter Anne Carol Mitchell. Judy Grahn is truly a fountain of eloquence, courage, and radiant wisdom.




NCBR RECOGNITION AWARD


Power to the People: The World of the Black Panthers, Bobby Seale and Stephen Shames, Harry N. Abrams




POETRY


Dated Emcees, Chinaka Hodge, City Lights Books
The Persistence of Longing, Lynne Knight, Terrapin Books
A Provisional Map of the Lost Continent, Gregory Mahrer, Fordham University Press
the field, Robert Andrew Perez, Omnidawn
Look, Solmaz Sharif, Graywolf Press (WINNER)



FICTION


The Angel of History, Rabih Alameddine, Atlantic Monthly Press (WINNER)
All the Birds in the Sky, Charlie Jane Anders, Tor Books
Sons and Daughters of Ease and Plenty, Ramona Ausubel, Riverhead
Moonglow, Michael Chabon, Harper
Homegoing, Yaa Gyasi, Alfred A. Knopf
The Portable Veblen, Elizabeth McKenzie, Penguin Press




CREATIVE NONFICTION


Citizen Scientist: Searching for Heroes and Hope in an Age of Extinction, Mary Ellen Hannibal, The Experiment
When Breath Becomes Air, Paul Kalanithi, Random House (WINNER)
Changing Season: A Father, A Daughter, A Family Farm, David Mas Masumoto with Nikiko Masumoto, Heyday
Am I Alone Here? Notes on Living to Read and Reading to Live, Peter Orner, Catapult
Hillbilly Elegy: A Memoir of a Family and Culture in Crisis, J.D. Vance, Harper




GENERAL NONFICTION


Jungle of Stone: The Extraordinary Journey of John L. Stephens and Frederick Catherwood, and the Discovery of the Lost Civilization of the Maya, William Carlsen, William Morrow
Algorithms to Live By: The Computer Science of Human Decisions, Brian Christian and Tom Griffiths, Henry Holt and Co.
Democracy Now! Twenty Years Covering the Movements Changing America, Amy Goodman, with David Goodman and Denis Moynihan, Simon & Schuster
Spain in Our Hearts: Americans in the Spanish Civil War, 1936-1939, Adam Hochschild, Houghton Mifflin Harcourt (WINNER)
Strangers in Their Own Land: Anger and Mourning on the American Right, Arlie Hochschild, The New Press




TRANSLATION


Fiction
The Deep Sea Diver's Syndrome, Serge Brussolo, translated from the French by Edward Gauvin, Melville House Books
Quiet Creature on the Corner, João Gilberto Noll, translated from the Portuguese by Adam Morris, Two Lines Press
The Slow Waltz of Turtles, Katherine Pancol, translated from the French by William Rodarmor, Penguin Books (WINNER)

Poetry
Save Twilight: Selected Poems, Julio Cortázar, translated from the Spanish by Stephen Kessler, City Lights Books (WINNER)
Abyss, Ya Hsien, translated from the Chinese by John Balcom, Zephyr Press
Citizens of Beauty: Poems of Jean Sénac, translated from the French by Jack Hirschman, Michigan State University Press




CHILDREN'S LITERATURE


Younger Readers
The Airport Book, Lisa Brown, Roaring Brook Press
The Sound of Silence, Katrina Goldsaito, illustrator Julia Kuo, Little, Brown Books for Young Readers (WINNER)
The Land of Walloo/La Tierra de Walloo, Georgia L. Lininger, illustrator Jo Gershman, Mascot Books

Older Readers
Cloud and Wallfish, Anne Nesbet, Candlewick (WINNER)
Rad Women Worldwide, Kate Schatz, illustrator Miriam Klein Stahl, Ten Speed Press
The Reader: Book One of Sea of Ink and Gold, Traci Chee, G.P. Putnam's Sons




The Northern California Book Awards are presented and sponsored by Northern California Book Reviewers, Poetry Flash, PEN West, Mechanics' Institute Library, Women's National Book Association-SF Chapter, San Francisco Public Library, Friends of the San Francisco Public Library, and Readers Bookstore at the Main.

The winners in each category will be announced at the Awards ceremony on June 27, 2017. Free admission; open to the public. For more information: Poetryflash.org, 510.525.5476, NCBR@poetryflash.org.