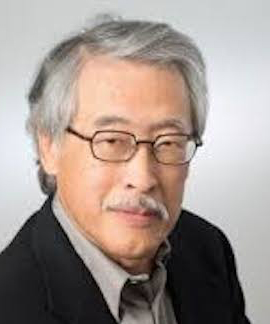 Jeffrey Thomas Leong
Jeffrey Thomas Leong and Brian Komei Dempster
22 SEPTEMBER 2019 — sunday
Poetry Flash presents a reading by poet and translator Jeffrey Thomas Leong, Wild Geese Sorrow: The Chinese Wall Inscriptions at Angel Island, and poet Brian Komei Dempster, Topaz, East Bay Booksellers, 5433 College Avenue, Oakland, wheelchair accessible, 3:00 (510/653-9965, ebbooksellers.com)


MORE ABOUT THE READERS
Jeffrey Thomas Leong's new book is Wild Geese Sorrow: The Chinese Wall Inscriptions at Angel Island, which won the Poetry in Translation Award at this year's Northern California Book Awards. David Wojahn says, "Jeffrey Thomas Leong is a fine poet, and his translations of 70 of the poems are nuanced, affecting, and informed by a haunting but astringent music." Leong began his translations of these wall inscriptions at the Angel Island Immigration Station, by Chinese immigrants detained from 1910-1940, while earning his MFA at Vermont College of Fine Arts. His writing has been widely published in literary journals including Bamboo Ridge, Crab Orchard, Hyphen, and Spillway.
Brian Komei Dempster's debut book of poems, Topaz, received the 15 Bytes Book Award in Poetry in 2014. He edited both From Our Side of the Fence: Growing Up in America's Concentration Camps, which received a 2007 Nisei Voices Award from the National Japanese American Historical Society, and Making Home from War: Stories of Japanese American Exile and Resettlement. His poems have been widely published in literary journals and anthologies, including the North American Review and Ploughshares.
Daily Listings
Live events are probably postponed or canceled. Please check back for updates or contact the organizers.
< previous month | show all JUNE | next month >
4 JUNE 2020 — thursday
5 JUNE 2020 — friday
6 JUNE 2020 — saturday
7 JUNE 2020 — sunday
8 JUNE 2020 — monday
9 JUNE 2020 — tuesday
10 JUNE 2020 — wednesday
11 JUNE 2020 — thursday
12 JUNE 2020 — friday
13 JUNE 2020 — saturday
14 JUNE 2020 — sunday
15 JUNE 2020 — monday
16 JUNE 2020 — tuesday
17 JUNE 2020 — wednesday
18 JUNE 2020 — thursday
19 JUNE 2020 — friday
20 JUNE 2020 — saturday
21 JUNE 2020 — sunday
22 JUNE 2020 — monday
23 JUNE 2020 — tuesday
24 JUNE 2020 — wednesday
25 JUNE 2020 — thursday
26 JUNE 2020 — friday
27 JUNE 2020 — saturday
28 JUNE 2020 — sunday
29 JUNE 2020 — monday
30 JUNE 2020 — tuesday