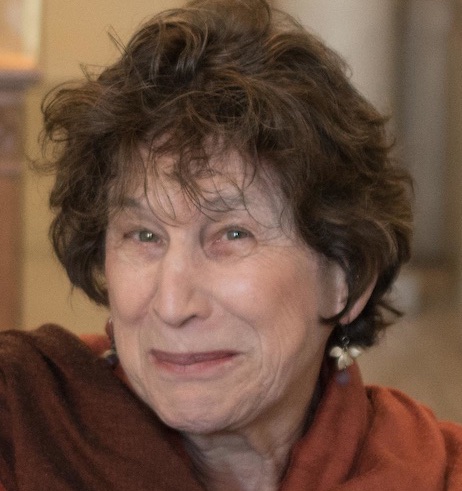 Meryl Natchez
Dean Rader and Meryl Natchez
19 MARCH 2023 — sunday
Poetry Flash presents a reading and a conversation in poems by Meryl Natchez, Catwalk, and Dean Rader, Self-Portrait as Wikipedia Entry, in person, Art House Gallery & Cultural Center, 2905 Shattuck Avenue, Berkeley, two blocks north of Ashby BART, free, 3:00 pm PDT (poetryflash.org).

Thank you for continuing to support Poetry Flash and our reading series.
Featured books for this event will be available at the event. Dean Rader's are also available at bookshop.org/shop/poetryflash.

MORE ABOUT THE READERS
"In this reading and conversation in poems, the poets will read poems that seem to speak to each other's work—from tales of the inimitable Frog and Toad children's books, the scenes from Reservoir Dogs, to the standard territory of love, sex, death and most everything else, except taxes."

Meryl Natchez's fourth book, Catwalk, received an Indie Best Book 2020 Award from Kirkus Reviews. Jericho Brown says, "Meryl Natchez casts the kind of spells that amount to a more precise definition for the "changing same" of what lyric poetry really is. Yes, these poems show a gift for formal dexterity with haibuns and cinquains and nonce verse, but what I love about them is how much of the world—how much of a life—Natchez conjures in the space of a few lines. From the biology of earthworms to the pitfalls of a forty-year love affair, there is no place this poetry won't touch." Meryl Natchez's work has appeared in Alaska Quarterly Review, LA Review of Books, Hudson Review, Poetry Northwest, Literary Matters, The American Journal of Poetry, Tupelo Quarterly, ZYZZYVA, and elsewhere. For more see www.merylnatchez.com.

Dean Rader's most recent poetry collection is Self-Portrait as Wikipedia Entry, a finalist for the Northern California Book Award and the Oklahoma Book Award. ZYZZYVA wrote of it, "By writing honestly about the difficulties of self-representation, Rader represents himself as a writer who cares deeply about his audience and his craft." His previous collection, Works & Days, won the T.S Eliot Prize. Eric Weinstein wrote of it, "his poems ask the difficult questions in accessible ways, ways rendered all the more effective via wry humor and an eye for the darkly poignant." Writer, scholar, and critic as well as a poet, Dean Rader also writes about Indigenous studies, modern and contemporary art, and visual culture. He is a professor at the University of San Francisco and a 2019 Guggenheim Fellow in Poetry.