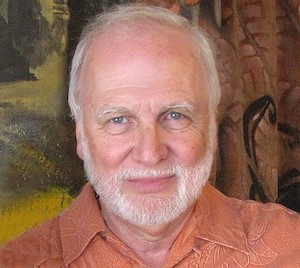 David Alpaugh
David Alpaugh and Connie Post
19 FEBRUARY 2023 — sunday
Poetry Flash presents a reading from new books by David Alpaugh, Seeing The There There, and Connie Post, Between Twilight, online via Zoom, free, 3:00 pm PST (Register to attend: please click here; you will receive an email with a link to join the reading)


Please join us for a virtual reading on Sunday, February 19 at 3:00 pm PST. We are excited to bring you this event via Zoom. To register for this reading, please click on the link in the calendar listing above. After registering, you will receive a confirmation email containing information about joining the meeting. Thank you for continuing to support Poetry Flash and our reading series.

Connie Post's new book can be purchased at bookshop.org/shop/poetryflash. David Alpaugh's new book is available at https://www.wordgalaxy.com/books/david-alpaugh-seeing-the-there-there-poems.

MORE ABOUT THE READERS
David Alpaugh's new collection is Seeing The There There. Susan Terris says, "simply amazing," a "unique, one-of-a-kind book" "you will want to own…read…savor." Alpaugh fuses comic and serious poetry with more than one-hundred color photos, paintings and graphic images that include a beached whale, a three-legged cat, a martini with olives, a grief-stricken Jack-O-Lantern, John Donne's flea, Duchamp's famous bidet, and a ham sandwich. Each poem, Marvin R. Hiemstra writes "finds us in a sui generis universe" with "surprising rhymes surfing on fresh insight." Alpaugh's previous collection Spooky Action at a Distance was published by Word Galaxy in 2020. Counterpoint, 1994 Nicholas Roerich Poetry Prize-winner from Story Line Press, was reprinted in 2021. His work is included in the anthology California Poetry from the Gold Rush to the Present, edited by Dana Gioia, and Alpaugh has been a finalist for Poet Laureate of California.

Connie Post's new poetry book is Between Twilight, from New York Quarterly Books. Diane Seuss says "This honest voice, this exiled voice, comes through in poems that strike me as prayer. They seek mercy, not so much from a deity but from the world, and most significantly, from herself." Connie Post delves deep into the difficult journeys of everyday life and intersects those with the difficult maps of the past. There are "atrocities in the body" and many ways a person can falter, fall or rise from "the hue of an unseen self." Post served as the first Poet Laureate of Livermore, California. Her previous full-length collections include Floodwater, Lyrebird Award-winner, and Prime Meridian, named a distinguished favorite in the Independent Book Awards. Her awards include the Crab Creek Review Poetry Award and Caesura Poetry Award. Her poems have appeared in many journals and anthologies including Calyx, 2River, Cold Mountain Review, The American Journal of Poetry, River Styx, Slipstream, and Verse Daily.