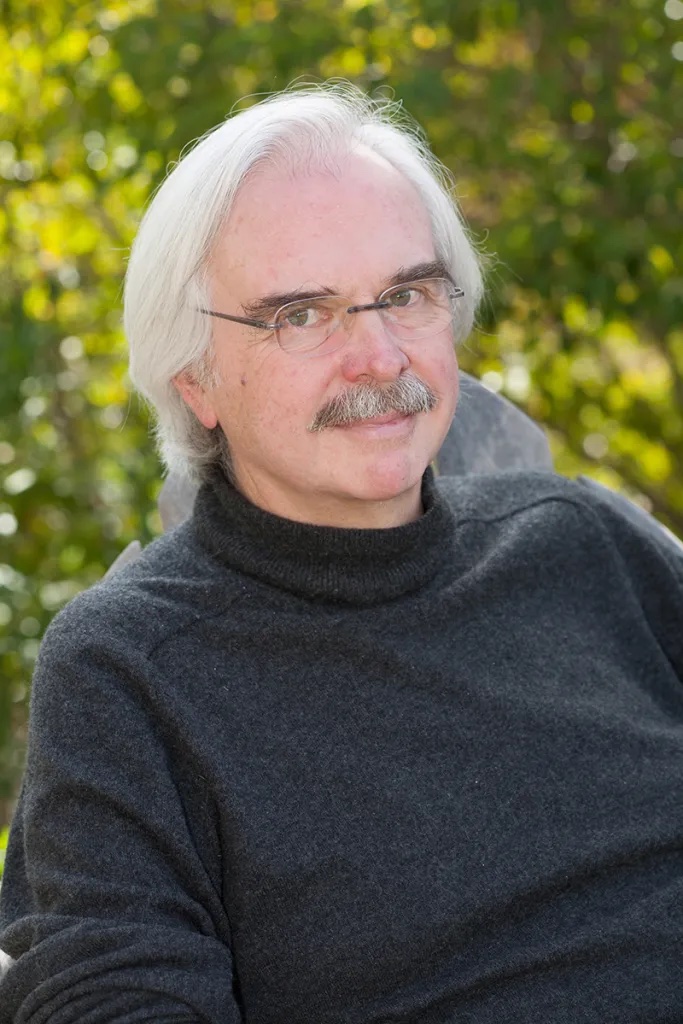 Robert Thomas
Beverly Burch and Robert Thomas
5 FEBRUARY 2023 — sunday
Poetry Flash presents a reading by Beverly Burch, Leave Me a Little Want, and Robert Thomas, Sonnets with Two Torches and One Cliff, in person, 2727 California Street, between Ward and Stuart Streets, Berkeley, free, 3:00 pm PST (poetryflash.org).

Thank you for continuing to support Poetry Flash and our reading series. Featured books for this event will be available at the event, and are also available at bookshop.org/shop/poetryflash.

MORE ABOUT THE READERS
Beverly Burch's new poetry book is Leave Me a Little Want. Julia Levine says, "I love this book and its urgent attention to language and form in the "treacherous province" of our current times. Burch never turns away from the coexistence of the beautiful and the bloody, the tedious and the risky, and so I not only trust her, but feel jolted awake." Beverly Burch's previous books are Latter Days of Eve, How a Mirage Works, and Sweet to Burn. Her poetry has appeared in 32 Poems, Gulf Coast, Denver Quarterly, Southern Review, Los Angeles Review, New England Review and other magazines. She also has two psychoanalytic books on women's sexual and gender relations, On Intimate Terms and Other Women.

Robert Thomas's new poetry collection is Sonnets with Two Torches and One Cliff. Kim Addonizio says, "A formally constrained poem that brilliantly manages to sound anything but. A paean to longing, to the mysteries of love and time and distance, 'Negligee and Hatchet,' as its title suggests, is full of contraries and surprises—swamp pop and Mick Jagger, grotto and tomb, Aphrodite and caramel corn…the poet's language turns and dazzles with every line." His previous books are Bridge, a novella, winner of the PEN Center USA Literary Award for Fiction; Door to Door, selected by Yusef Komunyakaa for the Poets Out Loud Prize; and Dragging the Lake. His poetry has appeared in The Yale Review, The Southern Review, Beloit Poetry Journal, The Atlantic, and other magazines. He also received a poetry fellowship from the National Endowment for the Arts and a Pushcart Prize.