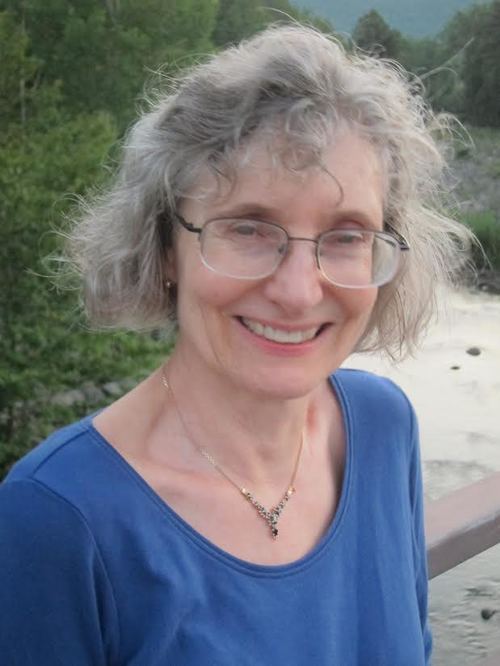 Rosanna Warren
Rosanna Warren and Daniel Wolff
13 NOVEMBER 2022 — sunday
Poetry Flash presents a reading by Rosanna Warren, So Forth: Poems, and Daniel Wolff, More Poems about Money, online via Zoom, free, 3:00 pm PST (Register to attend: please click here; you will receive an email with a link to join the reading)


Please join us for a virtual reading on Sunday, November 13 at 3:00 pm PST. We are excited to bring you this event via Zoom. To register for this reading, please click on the link in the calendar listing above. After registering, you will receive a confirmation email containing information about joining the meeting. Thank you for continuing to support Poetry Flash and our reading series.

Featured books for this event are available at bookshop.org/shop/poetryflash

MORE ABOUT THE READERS
Rosanna Warren is a poet, translator, and literary critic. Her recent collection is So Forth: Poems. Katie Peterson says, "This is a book of love and war, rich with poems of desire and rage, situated in our nearly unbearable historical moment, alive to its challenges and pleasures. Rosanna Warren uses passion and calculation in equal measure to grapple with an uncertain future—in this, she is the best of citizens, loving her world in the midst of fierce disenchantment." Rosanna Warren's previous books are Earthworks: Selected Poems; Ghost in a Red Hat, A Boston Globe Best Poetry Book of 2011; and Departure. Her literary criticism includes Fables of the Self: Studies in Lyric Poetry; and she is co-translator of Suppliant Women, by Euripides. She is the recipient of awards from the Academy of American Poets, American Academy of Arts & Letters, and Guggenheim Foundation, among others.

Daniel Wolff's new collection is More Poems about Money. Bob Holman says, "There's no money in poetry. But there's no poetry in money, either,' quoth Robert Graves, but this collection by Daniel Wolff certainly contradicts that notion. From dives into economic theories to exploring real life contradictions like Cuba's dual monetary system, Wolff advocates always for poetry, which surely exists only as a Gift Economy. And this book is indeed a gift for readers ready to savor the destruction of dollars and doubloons and the power of language in the service of imagination." His previous poetry collections include The Names of Birds, Work Sonnets, and The Real World. He is also the author of nonfiction books including Grown Up Anger: The Connected Mysteries of Bob Dylan, Woody Guthrie, and the Calumet Massacre of 1913, How Lincoln Learned to Read, The Fight for Home: How (Parts of ) New Orleans Came Back, and Fourth of July, Asbury Park . His work has appeared in DoubleTake, The Paris Review, and Threepenny Review.