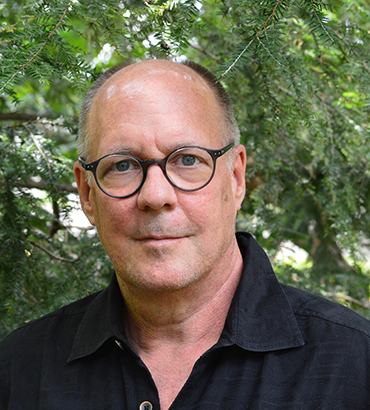 David Baker
David Baker and Rebecca Foust
10 NOVEMBER 2022 — thursday
Poetry Flash presents reading by David Baker, Whale Fall, and Rebecca Foust, Only, in-person, Pegasus Books Downtown, 2349 Shattuck Avenue, Berkeley, masks are encouraged, free, 7:00 pm PST (510-649-1320, www.pegasusbookstore.com/pegasus-downtown; Poetry Flash: 510-525-5476)

Please join us for this first Poetry Flash Series in-person reading since February 2020! This reading is co-sponsored by Pegasus Books Downtown. Thank you for continuing to support Poetry Flash, our reading series, and independent bookselling during these changing times. We look forward to seeing you in person!

Books will be available for purchase and signing at the in-person event, and are also online at: bookshop.org/shop/poetryflash.

MORE ABOUT THE READERS
Acclaimed poet, educator, editor, and literary critic David Baker's new book of poetry is Whale Fall. He is the author or editor of nineteen books, and was poetry editor of The Kenyon Review for more than twenty-five years; he now curates the "Nature's Nature" feature for the magazine. Diane Seuss wrote in The Paris Review, "The craft of Whale Fall defies. It asserts, for me, a definition of poetry: an unbearable gulf of feeling made indelible by form." Linda Gregerson says, "From the shadow of the garfish to the memory of seabed in Ohio sandstone, nothing appears to be too slight or too immense for David Baker's powers of lyric transformation." His previous collections of poetry include Swift: New and Selected Poems, Scavenger Loop, Never-Ending Birds, which was awarded the Theodore Roethke Memorial Poetry Prize, and Midwest Eclogue. Among his numerous honors are prizes and fellowships from the Guggenheim Foundation, National Endowment for the Arts, Poetry Society of America, the Pushcart Foundation, and many more. He teaches at Denison University, and lives in Granville, Ohio.

Rebecca Foust's new poetry collection is Only. Ellen Bass says, "In Only, her luminous new collection of poems, Rebecca Foust's gifts are in full flower. Richly imagistic and achingly lyrical, these poems wrestle with the big questions—religion, immigration, climate change, politics, parenting, autism, and death—all on a deeply intimate level. Like an impressionist painter, she uses light to capture the immediacy of the present, the passage of time. Foust's most remarkable gift is showing us '…the world as it is: gorgeous in its mortal wound.'" She is the author of three previous collections, Paradise Drive, All That Gorgeous Pitiless Song, and, in collaboration with Lorna Stevens, God, Seed: Poetry & Art about the Natural World, and three chapbooks, including The Unexpected Ordnance Bin. Her work has appeared in The Hudson Review, Ploughshares, POETRY, and elsewhere. Her honors include the 2020 Pablo Neruda Prize for Poetry judged by Kaveh Akbar, the 2017-2019 Marin County Poet Laureateship, and fellowships from The Frost Place, Hedgebrook, and MacDowell.