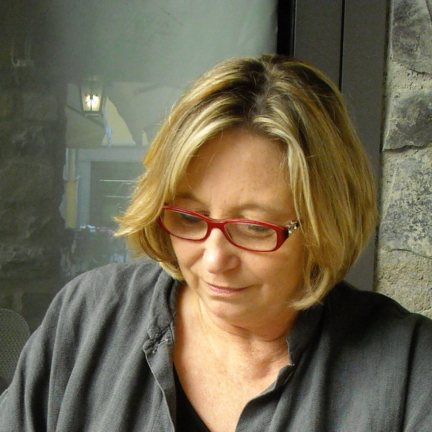 Barbara Ras
Barbara Hamby and Barbara Ras
28 MARCH 2021 — sunday
Poetry Flash presents a virtual poetry reading by Barbara Hamby, Holoholo, and Barbara Ras, The Blues of Heaven, online via Zoom, free, 3:00 pm PDT (Register to attend: please click here; you will receive an email with a link to join the reading)


MORE ABOUT THE READERS
Please join us for a Poetry Flash virtual reading on Sunday, March 28 at 3:00 pm PDT! We are excited to bring you Barbara Ras and Barbara Hamby via Zoom. To register for this reading, please click on the link in the calendar listing above. After registering, you will receive a confirmation email containing information about joining the meeting. Thank you for continuing to support Poetry Flash and our reading series during these unprecedented times.

This reading is co-sponsored by Moe's Books in Berkeley; the featured books are available at bookshop.org/lists/poetry-flash-readings.

Barbara Ras's new book of poems is The Blues of Heaven, both personal, dealing with grief over the death of a brother and memories of growing up in a working-class neighborhood of Polish immigrants, and national, reflecting on gun violence, the climate crisis, and the fecklessness of an ignorant, corrupt government. Naomi Shihab Nye said, "The Blues of Heaven radiates with immense tenderness—here are poems of vivid painterly wonderment, perfect pacing and weight, elegantly woven counterpoints of shimmering imagery." Ras's previous collections include Bite Every Sorrow, winner of the Walt Whitman Award and a Kate Tufts Discovery Award, One Hidden Stuff, and The Lost Skin. Her poetry has been published in The New Yorker, Tin House, Granta, Orion, and elsewhere, and she's been awarded fellowships from the John Simon Guggenheim Memorial Foundation and the Rockefeller Foundation, among others. She lives in San Antonio, Texas, and is the founding director emerita of the Trinity University Press.

Barbara Hamby's new book of poems is Holoholo, the Hawaiian word for strolling without a fixed destination. A collage of one woman's consciousness, spoken in an American lingo, including Yiddish and street talk, its three sections motor across wars, racial tension, street violence, and other assorted national chaos. Billy Collins said, ""Barbara Hamby's poems are wild, outspoken, seriously funny, motor-mouth rambles that take us through hoops of association to places both unexpected and unimpeachable. This collection offers a generous helping of poems so crackling with references and busy with verbal energy you might feel them buzzing in your hands." She's the author of seven previous collections, most recently Bird Odyssey and On the Street of Divine Love: New and Selected Poems. Her book of linked stories, Lester Higata's 20th Century, was the winner of the 2010 University of Iowa John Simmons Award. A 2010 Guggenheim fellow, she is also co-editor, with her husband David Kirby, of Seriously Funny, an anthology of poetry.