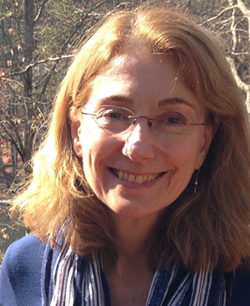 Robin Behn
Robin Behn and Julie Bruck
14 JULY 2019 — sunday
Poetry Flash presents a poetry reading by Robin Behn, Quarry Cross, and Julie Bruck, How to Avoid Huge Ships, East Bay Booksellers, 5433 College Avenue, Oakland, wheelchair accessible, 3:00 (510/653-9965, ebbooksellers.com)


MORE ABOUT THE READERS
Robin Behn's new book of poems is Quarry Cross. Lee Upton says, "Tender, turbulent, witty, elegiac, Quarry Cross is a refreshment to the spirit. Robin Behn shakes out the language to fathom what she calls 'the old harms' and 'needy needs'—those very forces that may shatter any of us…These are bold, mutinous, world-and-word-enchanted-poems." She's published four previous collections, including The Yellow House and Horizon Note. Co-editor of The Practice of Poetry: Writing Exercises for Poets Who Teach, she is also editor of a collection for young writers, Once Upon a Time is the Twenty-First Century: Unexpected Exercises. She's received grants from the Guggenheim Foundation and the National Endowment for the Arts.
Julie Bruck's new book is How to Avoid Huge Ships. Sharon Thesen says. "Alert and precise, perceptive and measured, Julie Bruck's poems calibrate situations both grave and brave, serious and hilarious, whilst avoiding the 'large ships' of heavy-handed conclusion." Born in Montreal, she has been a San Francisco resident for more than twenty years. She has published her poems in such journals as The New Yorker, Ploughshares, Maisonneuve, The Malahat Review, and Valparaiso Poetry Review; her work has also appeared in the anthology, The Best of the Best Canadian Poetry, and Poetry Daily. Her third collection, Monkey Ranch, won the 2012 Governor General's Literary Award for Poetry.