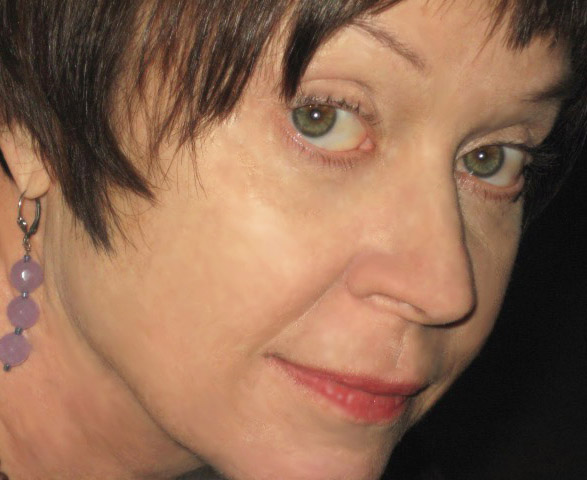 Gillian Conoley
Gillian Conoley and Paul Hoover
14 JUNE 2018 — thursday
Poetry Flash presents a poetry reading by Paul Hoover from his new collection, The Book of Unnamed Things, with Gillian Conoley, Peace, wheelchair accessible, Moe's Books, 2476 Telegraph Avenue, Berkeley, 7:30 (510/849-2087, www.moesbooks.com)


MORE ABOUT THE READERS
Gillian Conoley's most recent book of poems is Peace. A. Anupama, in Numéro Cinq, says, "White space percolates this lyric, while the current lull in American military actions forms the occasion of this book, Gillian Conoley's seventh poetry collection. With poems titled "late democracy,' "[Peace] contrary to history," and "Trying to Write a Poem about Gandhi," the work pulls one way and then pushes back another, testing the inner ground for breath." Others of her collections include The Plot Genie, Profane Halo, and Lovers in the Used World. Her work has been anthologized in Best American Poetry, American Hybrid, and Postmodern American Poetry. Her translations include Thousand Times Broken, Three Books, three previously untranslated books of the French poet Henri Michaux. Founder and editor of the literary journal VOLT, she has, among her honors, four Pushcart Prizes, the Jerome J. Shestack Prize from American Poetry Review, an NEA fellowship, and a Fund for Poetry Award.
Paul Hoover's new book of poems is The Book of Unnamed Things. Mary Jo Bang says, "Hoover's concern with language's representational inadequacy is shared by the L=A=N=G=U=A=G=E poets he's championed for years.…However, his own poems are more direct, more lyrical, and sometimes seethingly and seductively melancholic. Central to all of them (regardless of language's irrefutable limitations) is his keen intelligence and laconic wit." Author of fourteen previous poetry collections, he co-edited with Maxine Chernoff the literary magazine New American Writing and co-translated with her The Selected Poetry of Friedrich Hölderlin, which won a PEN-USA Translation Award. Editor, as well, of Postmodern American Poetry: A Norton Anthology, his honors include an NEA Fellowship, the Frederick Bock Award of Poetry, and the Jerome J. Shestack Prize of American Poetry Review.
Daily Listings
< previous month | show all OCTOBER | next month >
5 OCTOBER 2022 — wednesday
6 OCTOBER 2022 — thursday
7 OCTOBER 2022 — friday
8 OCTOBER 2022 — saturday
9 OCTOBER 2022 — sunday
10 OCTOBER 2022 — monday
11 OCTOBER 2022 — tuesday
12 OCTOBER 2022 — wednesday
13 OCTOBER 2022 — thursday
14 OCTOBER 2022 — friday
15 OCTOBER 2022 — saturday
16 OCTOBER 2022 — sunday
17 OCTOBER 2022 — monday
18 OCTOBER 2022 — tuesday
19 OCTOBER 2022 — wednesday
20 OCTOBER 2022 — thursday
21 OCTOBER 2022 — friday
22 OCTOBER 2022 — saturday
23 OCTOBER 2022 — sunday
24 OCTOBER 2022 — monday
25 OCTOBER 2022 — tuesday
26 OCTOBER 2022 — wednesday
27 OCTOBER 2022 — thursday
28 OCTOBER 2022 — friday
29 OCTOBER 2022 — saturday
30 OCTOBER 2022 — sunday
31 OCTOBER 2022 — monday