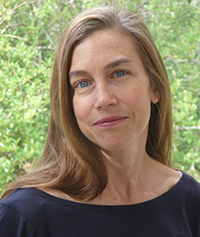 Ann Pelletier
Dan Bellm and Ann Pelletier
25 MAY 2017 — thursday
Poetry Flash presents a poetry reading by Dan Bellm, Deep Well, and Ann Pelletier, Letter That Never, request ASL interpreters one week in advance at editor@poetryflash.org, wheelchair accessible, Moe's Books, 2476 Telegraph Avenue, Berkeley, 7:30 (510/849-2087, www.moesbooks.com)


MORE ABOUT THE READERS
Dan Bellm's new book of poems is Deep Well. Alicia Ostriker says, "With a touch on the keys of language as light as the air we breathe, Dan Bellm traces his mother's death, and abides her continuing presence…Deep Well is a book of the purest poetry I have read in a long time. I am grateful for it." He's published three previous collections, including Practice, which won the 2009 California Book Award. He's also a translator, whose books include Speaking in Song by Mexican poet Pura López Colomé, Description of a Flash of Cobalt Blue by Mexican poet Jorge Esquinca, and The Song of the Dead by French poet Pierre Reverdy. His honors include a prize from the Cleveland State University Poetry Center and grants from the National Endowment for the Arts and the California Arts Council.
Ann Pelletier's debut full-length book of poems is Letter That Never. Carol Snow says, "With each of these 'imagined autobiographies'—unnamed, evocative, formally inventive—Ann Pelletier seeks, seeks to offer, a haunting solace at the edge of forgetting and being forgotten." Raised in upstate New York; Madrid, Spain; and New Hampshire, she has been published in The Antioch Review, New American Writing, Volt, and elsewhere.