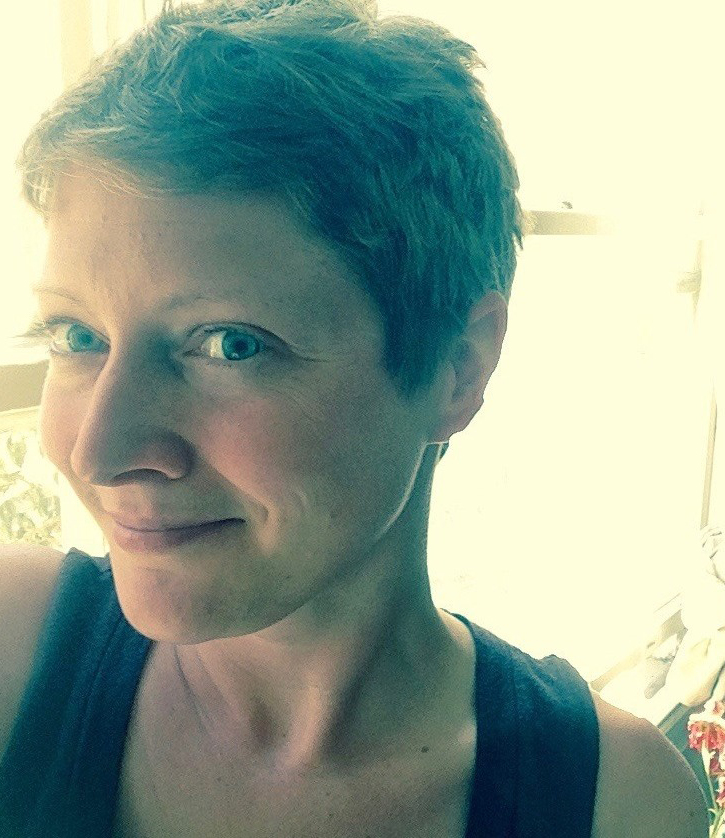 Angela Hume
Laura Hinton and Angela Hume
13 APRIL 2017 — thursday
Poetry Flash presents a poetry reading by New York poet Laura Hinton, Ubermütter's Death Dance, and Angela Hume, Middle Time, request ASL interpreters one week in advance at editor@poetryflash.org, wheelchair accessible, Moe's Books, 2476 Telegraph Avenue, Berkeley, 7:30 (510/849-2087, www.moesbooks.com)


MORE ABOUT THE READERS
Laura Hinton's new book of poems is Ubermütter's Death Dance. Elizabeth Frost asks, "How do we survive grief—let alone write it? Shattered by the inexplicable death of her only child at 32, Laura Hinton miraculously gives us this lacerating work of witness, "am I still a mother?" she asks, refusing any answer…I feel privileged to read—to be—in these words." She is a scholar, editor, literary critic, and multi-media poet. Among her many scholarly books is the edited collection Jayne Cortez, Adrienne Rich, and the Feminist Superhero: Voice, Vision, Politics and Performance in U.S. Contemporary Women's Poetics. Her previous book of poems is Sisyphus My Love (To Record a Dream in a Bathtub). She maintains a blog on hybrid poetics, "Chant de la Sirene" (www.chantdelasirene.com). Her readings are performances, often including dance.
Angela Hume's new full-length book of poems is Middle Time. Evelyn Reilly says, "Mid-stream, mid-era, mid-construction of the notion of an Anthropocene extending into a multitude of future absences, Hume is writing poetry that is both symptom and diagnosis. Querying vocabularies of mitigation, of damage, of 'rage's junk effects,' these intelligent, visually and sonically acute fragments set forth an almost impossible lyric of a 'possible earth capsizing toward you' or, rather, us." Widely published in literary journals, she is also the author of the chapbooks Melos, The Middle, and Second Story of Your Body.
Daily Listings
< previous month | show all SEPTEMBER | next month >
19 SEPTEMBER 2021 — sunday
20 SEPTEMBER 2021 — monday
21 SEPTEMBER 2021 — tuesday
22 SEPTEMBER 2021 — wednesday
23 SEPTEMBER 2021 — thursday
24 SEPTEMBER 2021 — friday
25 SEPTEMBER 2021 — saturday
26 SEPTEMBER 2021 — sunday
27 SEPTEMBER 2021 — monday
28 SEPTEMBER 2021 — tuesday
29 SEPTEMBER 2021 — wednesday
30 SEPTEMBER 2021 — thursday