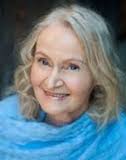 Ellery Akers
Ellery Akers and Randall Potts
29 JANUARY 2015 — thursday
Poetry Flash presents Ellery Akers and Randall Potts, request ASL interpreters one week in advance from editor@poetryflash.org, wheelchair accessible, Moe's Books, 2476 Telegraph Avenue, Berkeley, 7:30 (510/849-2087, www.moesbooks.com)


MORE ABOUT THE READERS
Ellery Akers's new book of poems, Practicing the Truth, won the 2014 Autumn House Poetry Prize, selected by Alicia Suskin Ostriker, who says of it, "With the passion and determination of an abuse survivor, the exploring mind of a naturalist, and the soul energy of a language-loving poet, Akers gives us not one truth but layer on layer of overlapping truths." A writer, artist, and naturalist, she is also the author of the previous poetry collection Knocking on the Earth and the children's novel Sarah's Waterfall. Her poetry has been featured on National Public Radio, and her many honors include the Poetry International Prize, the John Masefield Award, and Sierra magazine's Nature Writing Award.
Randall Potts's new book of poems is Trickster. Gerald Stern says of it, "I admire the clarity, the urgency, the invention, the intelligence, and the commitment of Randall Potts's new book. A terrific book." Previous collections by Randall Potts are Collision Center and a chapbook, Recant: (A Revision). A volunteer at a wildlife rehabilitation hospital, he has worked on and written about oil spill responses, some of which material appears in Trickster. His poems have appeared in American Poetry Review, Antioch Review, Colorado Review, Denver Quarterly, Five Fingers Review, Iowa Review, Jung Journal: Culture & Psyche, The West Marin Review, Poetry Flash, and other publications.


Daily Listings
< previous month | show all AUGUST | next month >
6 AUGUST 2020 — thursday
7 AUGUST 2020 — friday
8 AUGUST 2020 — saturday
9 AUGUST 2020 — sunday
10 AUGUST 2020 — monday
11 AUGUST 2020 — tuesday
12 AUGUST 2020 — wednesday
13 AUGUST 2020 — thursday
14 AUGUST 2020 — friday
15 AUGUST 2020 — saturday
16 AUGUST 2020 — sunday
17 AUGUST 2020 — monday
18 AUGUST 2020 — tuesday
19 AUGUST 2020 — wednesday
20 AUGUST 2020 — thursday
21 AUGUST 2020 — friday
22 AUGUST 2020 — saturday
23 AUGUST 2020 — sunday
24 AUGUST 2020 — monday
25 AUGUST 2020 — tuesday
26 AUGUST 2020 — wednesday
27 AUGUST 2020 — thursday
28 AUGUST 2020 — friday
29 AUGUST 2020 — saturday
30 AUGUST 2020 — sunday
31 AUGUST 2020 — monday