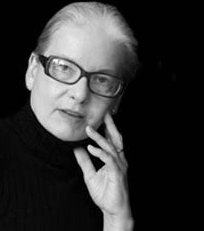 Zara Raab
Zara Raab, Susan Cohen, Connie Post, David Alpaugh, more
18 JULY 2013 — thursday
Poetry Flash presents Marin Poetry Center's Summer Traveling Show, featuring poets Zara Raab, Susan Cohen, Connie Post, David Alpaugh, Adrienne Amundsen, Joan Stepp Smith, hosted by Rose Black and Richard Silberg, wheelchair accessible, request ASL interpreters one week in advance from editor @poetryflash.org, Moe's Books, 2476 Telegraph Avenue, Berkeley, 7:30 (510/849-2087, moesbooks.com, www.marinpoetrycenter.org)

More about the readers
The readers for the Marin Poetry Center's East Bay Summer Traveling Show, co-hosted by Rose Black, editor of the Marin Poetry Center Anthology, are:
David Alpaugh, whose most recent book of poems is Crazy Dave Talks With The Poets.
Adrienne Amundsen, psychologist and world traveler, whose new book of poems is Cassandras Falling.
Susan Cohen, also a journalist, whose debut poetry collection is Throat Singing.
Connie Post, former Poet Laureate of Livermore, whose most recent chapbook is And When the Sun Drops.
Zara Raab, a contributing editor to Poetry Flash, whose two most recent books of poems are Swimming the Eel and the forthcoming Fracas & Asylum.
Joan Stepp Smith, whose latest poetry collection is In a Pasture with Palominos.
Daily Listings
< previous month | show all AUGUST | next month >
8 AUGUST 2022 — monday
9 AUGUST 2022 — tuesday
10 AUGUST 2022 — wednesday
11 AUGUST 2022 — thursday
12 AUGUST 2022 — friday
13 AUGUST 2022 — saturday
14 AUGUST 2022 — sunday
15 AUGUST 2022 — monday
16 AUGUST 2022 — tuesday
17 AUGUST 2022 — wednesday
18 AUGUST 2022 — thursday
19 AUGUST 2022 — friday
20 AUGUST 2022 — saturday
21 AUGUST 2022 — sunday
22 AUGUST 2022 — monday
23 AUGUST 2022 — tuesday
24 AUGUST 2022 — wednesday
25 AUGUST 2022 — thursday
26 AUGUST 2022 — friday
27 AUGUST 2022 — saturday
28 AUGUST 2022 — sunday
29 AUGUST 2022 — monday
30 AUGUST 2022 — tuesday
31 AUGUST 2022 — wednesday