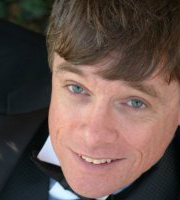 Bruce Isaacson
Bruce Isaacson and Jan Steckel
27 JUNE 2013 — thursday
Poetry Flash presents a reading by Bruce Isaacson and Jan Steckel, wheelchair accessible, request ASL interpreters one week in advance from editor @poetryflash.org, Moe's Books, 2476 Telegraph Avenue, Berkeley, 7:30 (510/849-2087, moesbooks.com)

More about the readers
Bruce Isaacson is one of the pioneers of spoken word in San Francisco, a galvanizing performer of his work, and editor of Zeitgeist Press. His new book of poems is the chapbook, Book of Rebellions; his other recent books of poetry include Dumbstruck at the Lights in the Sky and Ghosts Among the Neon. Former San Francisco Poet Laureate Jack Hirschman says, "[Isaacson] gives his realist and insightful eye to seeing and revealing how poetry remains the king of affirmation amid devastating negations and the ghosting of the soul."
Jan Steckel is a poet and a retired Harvard and Yale-trained pediatrician and activist for bisexual and disability rights. Her new book of poems, The Horizontal Poet, a 2012 Lambda Literary Award-winner, is audacious, worldly, and deeply compassionate. Mixing Tracks, published in 2009, won the Gertrud Press Fiction Chapbook Award, and her previous book of poems, The Underwater Hospital, won a Rainbow Award for lesbian and bisexual poetry.
Daily Listings
< previous month | show all OCTOBER | next month >
16 OCTOBER 2021 — saturday
17 OCTOBER 2021 — sunday
18 OCTOBER 2021 — monday
19 OCTOBER 2021 — tuesday
20 OCTOBER 2021 — wednesday
21 OCTOBER 2021 — thursday
22 OCTOBER 2021 — friday
23 OCTOBER 2021 — saturday
24 OCTOBER 2021 — sunday
25 OCTOBER 2021 — monday
26 OCTOBER 2021 — tuesday
27 OCTOBER 2021 — wednesday
28 OCTOBER 2021 — thursday
29 OCTOBER 2021 — friday
30 OCTOBER 2021 — saturday
31 OCTOBER 2021 — sunday